Take the vision of let the world kids grow up happily, Zhejiang Feiyou Kangti Amusement Facilities Co., Ltd set up a group for charity activities on the theme of "wonderful world, wonderful love". And in the day of China's National Day for Helping the Disabled, Feiyou Amusement completed the first donate to Wenzhou Children's Welfare. On the day of May 14th, under the lead of Wenzhou Lucheng District Committee and Wenzhou Lucheng District Charity Organization leaders, Feiyou Charity group on the name of the company Zhejiang Feiyou Kangti Amusement Facilities Co., Ltd. , visited the Wenzhou Children's Welfare and donate series of our products to them which total values about USD8500, including school wooden desk, book shelves, chairs and outdoor playground like plastic ride horse, outdoor slide, seat on cars etc.
Wenzhou Children's Welfare is a government social charity association for abandoned and disabled children. And at present there are total about 390 abandoned children and more than 98% of them are disabled. These children most are born disable and abandoned by their family. There was a Chinese poem say that" Crow lost his mother and we heard he cry" The one who lost parents are sad and lost hope, how even of those children whom born to be abandoned? How we can only be a audience, do nothing?

Fortunately, there are still have loves over the world, and our Feiyou Charity Group is just born with it. Zhejiang Feiyou Kangti Amusement Facilities Co., established more than 20 years, and till now, the company grow more strong and big, however our President Bai jieren not forgot his wish, Start from the first ,set up the company for making the plastic toys, wooden education equipment, outdoor playground, Mr Bai persisted on his effort on how to enrich kids education and joyful life, how to cultivate children's ability to build and think. Till now after the company becomes more stronger, he decide to take the social responsibility and this is the reason he give the order to set up Feiyou Charity Group, and spark the first light of love on the playground industry. And we believe that with the prosperity and development of our county and society, and under the guide of our government, the small flame will light up the whole world.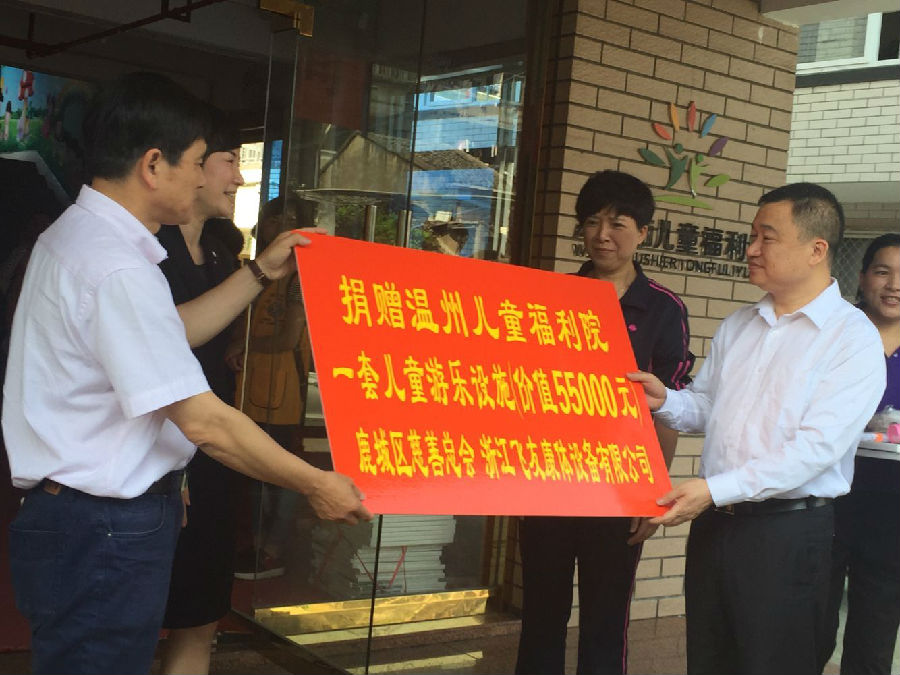 Outdoor playground donate activity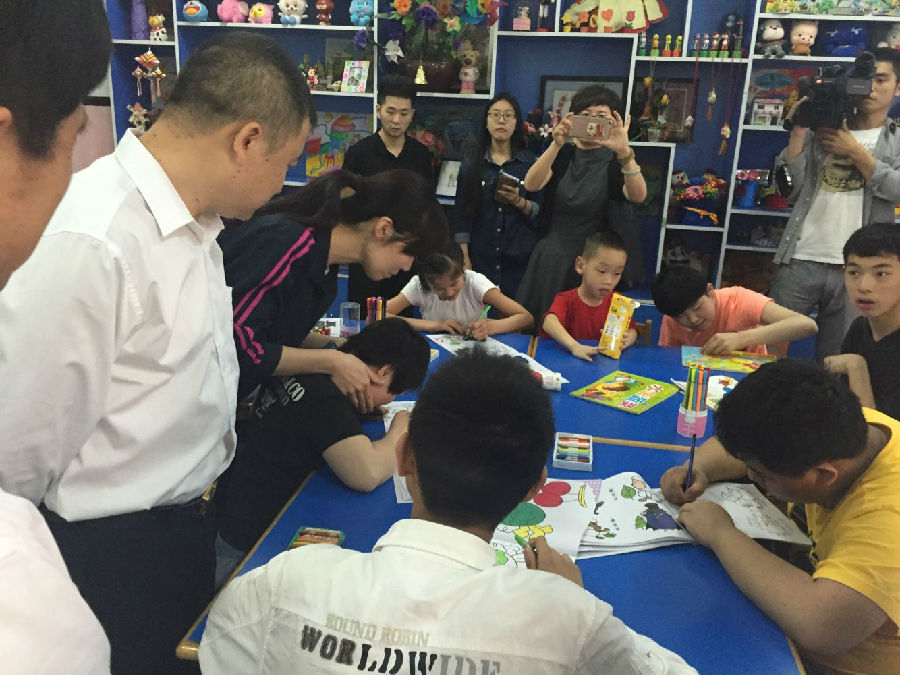 Disable kids drawing pictures